In 1970, Contra Costa Heating & AC started as an HVAC business with old-fashioned values, like providing customers high-quality services at honest rates. Five decades later, we're still family owned and operated and remain committed to maintaining those principles.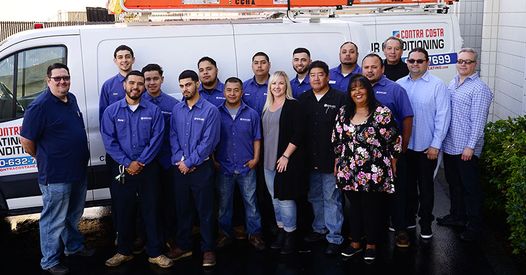 Our customers know they can count on our team of licensed heating and air conditioning contractors to be knowledgeable, highly professional and efficient on every project.
Contra Costa Heating & AC offers innovative, high-end Lennox® HVAC products that run more efficiently and more reliably than the competition. Our technicians are up to date on the latest equipment and repair technology, which means they'll have your home back to peak comfort in no time.
As a Dave Lennox Premier Dealer, we're recognized as among the best of the best. We take pride in delivering a level of comfort and service that exceeds customer expectations. Contra Costa Heating & AC technicians are up to date on the latest in-home comfort technology. We offer a wide range of state-of-the-art Lennox® HVAC products that combine a history of quality craftsmanship with innovative technology. Contra Costa Heating & AC will always work with you to find products that are both energy efficient and budget friendly to meet your home-comfort needs.
We understand the importance of fostering great relationships with our clients. That can only happen when we consistently deliver superior services at competitive rates.
As a fully licensed and insured company, we've built an excellent reputation based on satisfied customers and referrals.
Whether you're looking to remodel your home, apartment building or commercial site, or simply need to repair a broken HVAC unit, we can help. Our team of experts will get the job done right the first time!
Contra Costa Heating & AC is dedicated to providing quality service with integrity and to developing future business based upon a reputation for client satisfaction. Our focus is on a custom solution for each individual project.
Find out what so many others in The Bay Area already know and let Contra Costa Heating & AC redefine what heating and cooling service can mean to you. Give us a call at 510-343-9841 or schedule an appointment online to learn more.